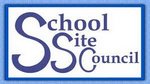 Desert Wind Site Council
If you're not familiar with Site Council, here is a brief explanation:
The Site Council is a Governing Board authorized (and required) group for each school. The purpose of this group is to "make decisions in the most inclusive manner possible, with the goals of improving student performance, communication, and using human and fiscal resources more efficiently in order to drive positive change."
At the essence of it, Site Council is a way bridge the relationship between the school and the community. Site Council promotes the notion of finding answers to the questions about the school, taking part in developing and understanding school goals, and creating the best possible environment for our students.
PLEASE NOTE:
** Always click on the news tab to find out what the agenda will be!**
**Past agendas/minutes are always available at the front office**