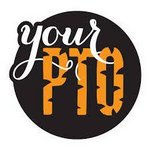 Desert Wind Middle School PTO
What do we do:
The PTO is a great way to stay involved with your child and get to know their teachers and other parents.
The PTO earns money for the school by: selling spirit shirts, holiday store, concessions at sporting events and Box Tops
All proceeds are used to support our school, our teachers and special events.
Who are we:
President: Jennifer Skousen
Vice President: Christy Laframboise
Treasurer: Karen Fortunato
Secretary:
How can you get involved:
There is a sign-up sheet in the school office to join us!
OR
Contact us at: dwmstigerpto@gmail.com